LEGO Technic App-Controlled Transformation Vehicle 42140
Description
Kids aged 9+ can enjoy twice the fun with this LEGO® Technic App-Controlled Transformation Vehicle 42140 set. In a first for LEGO Technic sets, this vehicle toy flips over when it drives into a wall to reveal the second vehicle. No wall? No problem! Kids can turn the model over to switch vehicles. On one side is an aerodynamic tracked racer. On the other side is a tracked exploration vehicle. With suspension, a cockpit and tracks on both vehicles, plus a truck bed on the exploration truck, there's lots for kids to discover. Kids will love using the CONTROL+ app to operate their vehicle. Using the app, they can steer the vehicle and complete fun challenges. The app experience changes for each vehicle and cleverly switches screens when the model flips. A great introduction to engineering LEGO Technic buildable models feature realistic movement and mechanisms, making them a top gift idea for any LEGO builder who is interested in engineering.
Fast-action fun in a model that flips!
Discover 2 vehicles in 1 model with this LEGO® Technic App-Controlled Transformation Vehicle set and see the vehicle flip when it hits a wall.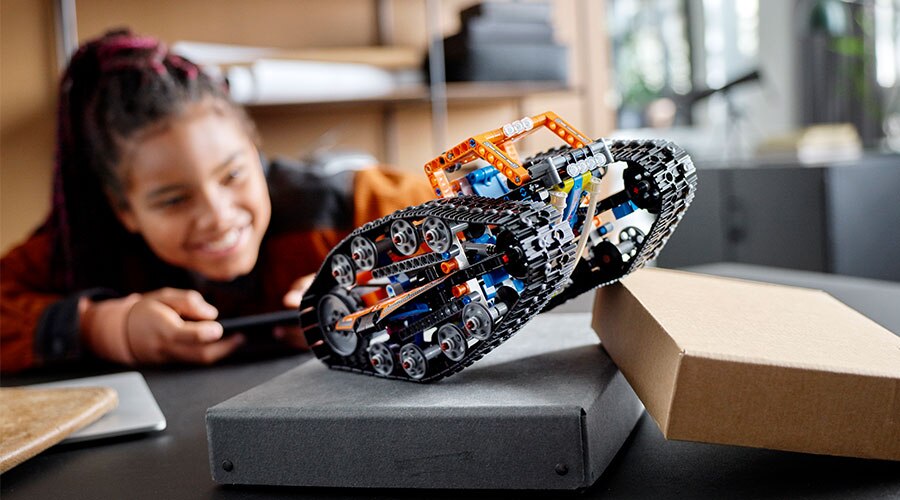 2 in 1 fun transformation vehicle
Build the first flip vehicle in LEGO® Technic history with this LEGO Technic App-Controlled Transformation Vehicle (42140) set, featuring a tracked racer and tracked exploration vehicle.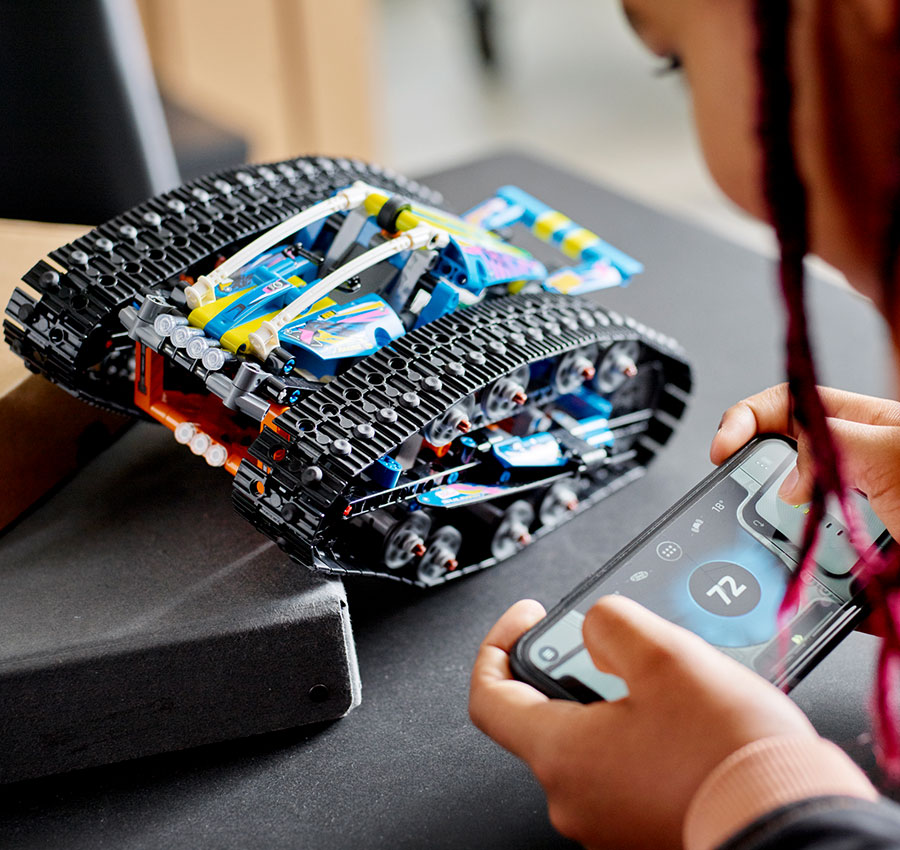 See this model flip!
The vehicle flips over when it hits a wall or can be flipped by hand to reveal the brightly coloured tracked racer on one side and an orange exploration truck on the other side.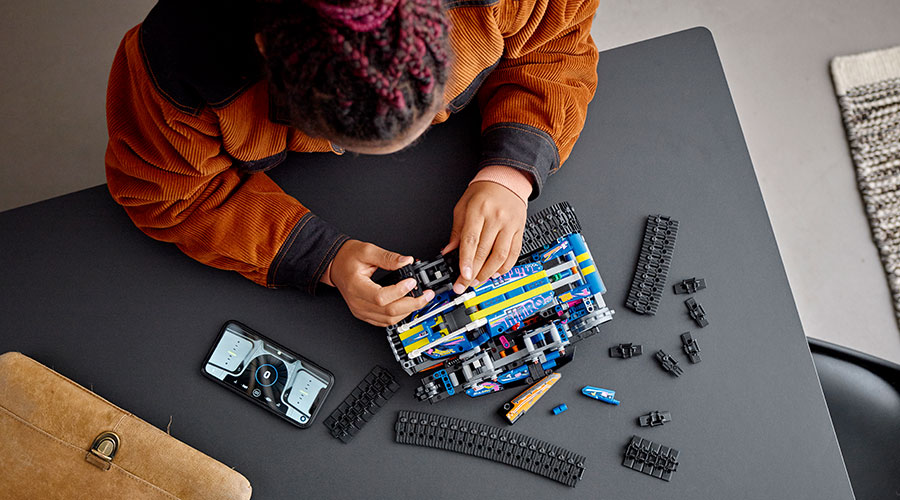 Use the CONTROL+ App to control the vehicle
Kids can use the app to steer the vehicle, complete fun challenges and see driver stats. The app automatically switches screens to match the vehicle when the model flips.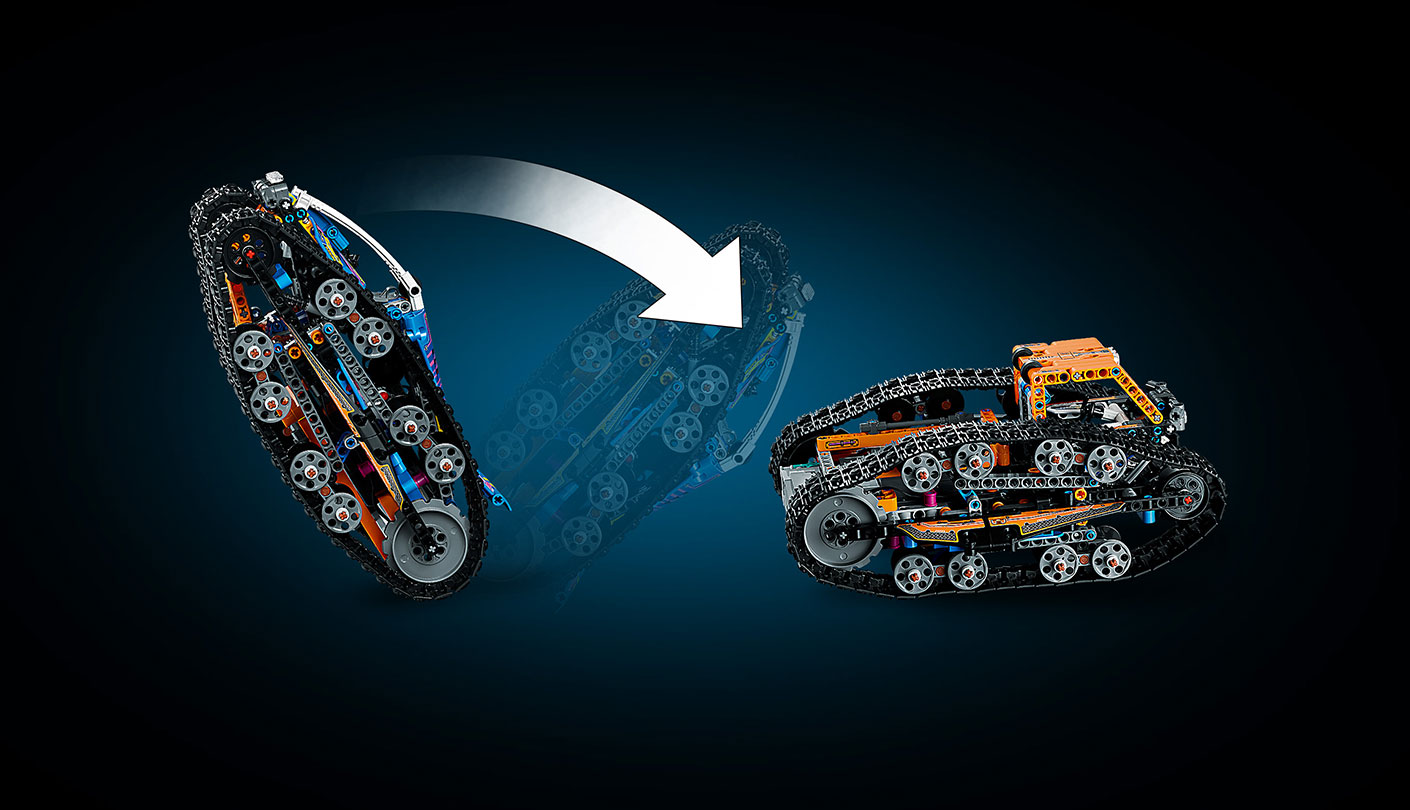 Features shock absorbers
2 shock absorbers drive the 'pop-up' function that changes the shape of the vehicle when it flips over. The set also includes 2 large motors and 1 hub.
Details
772 pieces included
Suitable for ages 9+
LEGO Technic collection
Measures at over 12 cm high, 26 cm long and 20 cm wide
Instructions included
Meets stringent global safety standards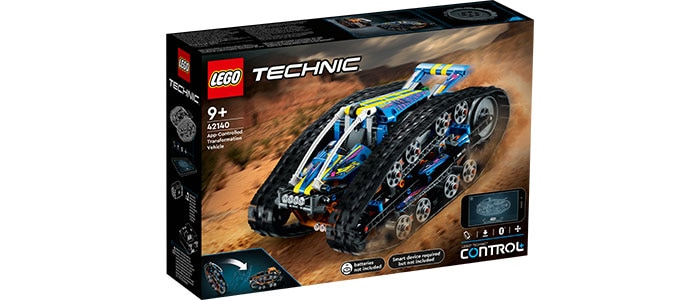 Specifications:
Brand
LEGO
Country of Origin
PRC
Product Dimensions
H 12 x L 26 x W 20 cm
Packaged: W 29.9 x L 39.8 x H 28 cm
Product Weight
Packaged: 1.023kg
Type
LEGO Technic
Recommended Age
9 years +
Model Number
42140
---
Buy from ImageIT Australia, Ozzie stocked with fast shipping to NSW, QLD, VIC, NT, WA SA, TAS, ACT, Sydney, Brisbane, Melbourne, Darwin, Perth, Adelaide, Hobart, Canberra. Save on LEGO Technic App-Controlled Transformation Vehicle 42140 Code:42140 129315 and see our other Baby Kids Toys Toys Building Sets Blocks items. Shop save and keep coming back to ImageIT.com.au.